Finally… Analytics for the iPhone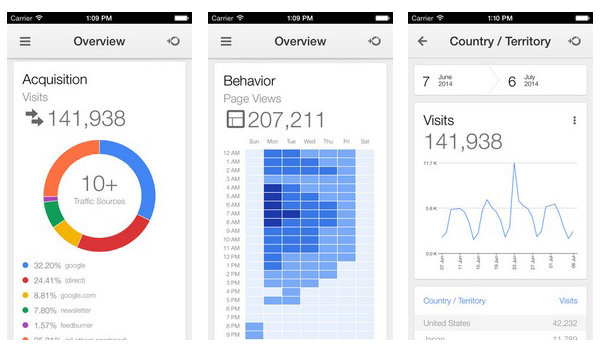 Google released an official analytics App for the Android phone a long time ago, but not for the iPhone.
It's no wonder, with all the shenanigans Apple has pulled over the last couple of years.
Remember when Apple rejected the Google Voice app? Probably not, but I do.  Remember when they dropped Google Maps? Ughh.  They had to take that one back.
Needless to say, I carry an Android.  But for those iPhone lovers out there (I have to admit they are nice looking phones) you finally have access to an official Google Analytics app on your iPhone.  Also, it's completely free.
Now you can check on your site visits, pageviews, return visitors etc., all from the comfort of your driver's seat.
Enjoy.
You can download it directly from the iTunes store here.
6 awesome software programs handle ALL of our online marketing.
Hint: They will also work for your Chiropractic Clinic
(and 5 of them are completely FREE).