Authority Is What Works.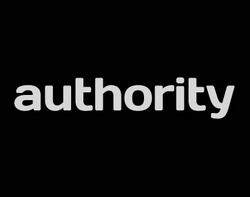 When I encourage ChiroLoop clients to blog every week, it's usually related to a question about SEO.  So please, just forget about SEO for minute.
THIS IS CURRENTLY AN SEO FREE ZONE – NO SEO ALLOWED
"Your site content actually demonstrates your expertise, compared with a website or bio page that claims expertise. This is a crucial distinction, because it truly levels the playing field and allows anyone to come along and build authority that outpaces even recognized and credentialed experts in a particular niche or field."
That's a quote from copyblogger, and it could not be more applicable to your chiropractic website.  Google your city and "chiropractor" and visit the "about" pages of your colleagues, and you'll notice that they all say the same thing.  Everybody was Cum Laude somewhere, everybody was president of something, everyone has a chiropractic degree and everybody claims to be an expert.
However, when you consistently publish good content that demonstrates what you know, you build up a stack of authority.  The people who care about this demonstration of knowledge are medical doctors, physical therapists, coaches of local sports teams, athletic directors, massage therapists, attorneys, and even media looking to talk to an expert for a story.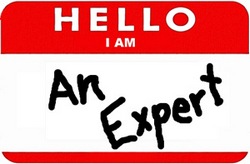 A potential patient might not be interested in digging through your site and reading all of your posts, but a medical doctor who was given your name by one of his patients will.  He's not going to start sending you patients just because your "about" page says nice things about you in 3rd person.
On the other hand, he may see a category on your blog called low back treatment.  When he starts reading the low back pain posts he notices you use the Selective Functional Movement Assessment (which he has never heard of) to identify faulty movement patterns, and starts reading about your approach to correct them.  You're writing about finding weak muscles and strengthening them with exercise, and improving range of motion with stretching and adjusting, and he's reading and realizing that you're really good at what you do.  (and yes I am aware that not everybody practices this way and some will say that what I've just described is not even chiropractic, but that's not the point. :))
Having a mass of valuable content on your site that was obviously written by you will help to establish you as the authority in your community.  It's a way to demonstrate your expertise, not just claim you have expertise.
SEO IS NOW ALLOWED BACK INTO THE CONVERSATION
And now we kill two birds with one stone.  Look at the following three quotes and pay attention to what's in bold.
"We believed we could build a better search.  We had a simple idea, that not all pages are created equal.  Some are more important."

~ Sergey Brin, Co-Founder, Google

"It's quite complicated and sounds circular, but we've worked out a way of calculating a website's importance."

~ Larry Page, Co-Founder, Google

"To rank well, build a site so fantastic that it makes you an authority in your niche."

~ Matt Cutts, Head of Google Web Spam Team
As you can see, demonstrating your knowledge won't just help to establish yourself as an authority in your community to people who need someone to refer too, it has a side-effect.  You will rank better as well.
Hopefully you are beginning to understand that using this media known as the internet is not just about pay per click ads and back links.  It's not even just about getting to the top of the map group.  Your site can be used as a media to establish credibility, trust and authority.  If you want this, then finding time to get your expertise into written form needs to be prioritized.  And to help you out, I want to tell you about a really great resource called:
"The 10 Rock Solid Elements of Effective Online Marketing"
It's a free 31 page pdf put out by copyblogger.  I think there are three that you definitely want to understand.
#2 Don't Sell … Teach  —  Don't always sell in your posts, but use your posts to teach about health conditions, lifestyle changes, treatment options, etc.
#5 Make friends with influential people in your niche or industry who can vouch for you and your content  —  When you connect with personal trainers, team coaches, MDs, massage therapists or attorneys online, you can point them to content that you've already published.
#7 SEO matters —  This is obvious, but this part of the resource has a few helpful links that can give you some specifics.
So I've uploaded the pdf (with permission) to the ChiroLoop site for download.  No need to opt-in or anything.  Just click here and enjoy.
ARE YOU NOT CONVINCED?
Don't take my word for it.  You've read this far, so do yourself a favor and just trust me for 30 more seconds.  Click the link and don't click "save".  Just click "open".  It will take 2 seconds.  Then just start reading the report right now for 30 seconds.  At the end of 30 seconds stop.  If you realize you do want to read the rest, then save the report to your desktop and come back to it when you have some time for reading.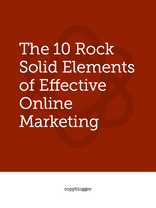 6 awesome software programs handle ALL of our online marketing.
Hint: They will also work for your Chiropractic Clinic
(and 5 of them are completely FREE).