Does HTTPS improve search ranking? Nope, not yet.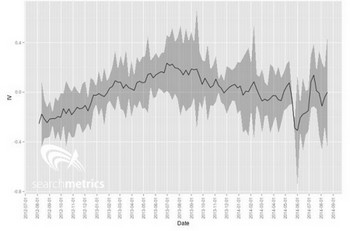 Does HTTPS really affect site ranking like Google said it would back in August? It sure doesn't look that way? And research over the past month shows it might not be worth doing, at least not at this time.
The latest data is out
According to recent analysis by digital marketing software and services provider Searchmetrics, HTTPS does not impact rankings, and there is no discernible difference between HTTP and HTTPS.
This is important to us because we don't want our customers buying things they don't need, for reasons that aren't real. Not only is it necessary to purchase a certificate to go https versus http, you also need to renew it every year. On top of that, it makes your site slower, since every call to the server has the extra step of encryption.
In the past, https was used for areas of the site where sensitive information was passed. In the case of chiropractic sites, if any information is passed at all, it's only on your contact page. Last I checked, you weren't asking your clients to pre-pay with a credit card prior to requesting an appointment online.
So if you're making the change just because Google says it may boost your page rank, well then, you should only do it if it will actually boost your page rank. And as of now, it appears that it does not.
Here's the nutshell from Searchmetrics:
"Clear conclusion: HTTPS – to date no relation with rankings

In a nutshell: No relationships have been discernible to date from the data analyzed by us between HTTPS and rankings nor are there any differences between HTTP and HTTPS. In my opinion therefore, Google has not yet rolled out this ranking factor – and/or this factor only affects such a small section of the index to date that it was not possible to identify it with our data."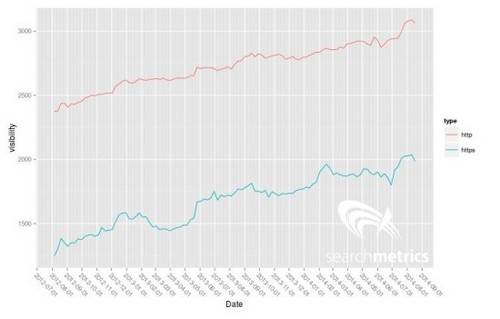 I also checked out the comments under the article, and noted there were a number of people who complained that converting to https made their ranking drop, and those rankings returned when they converted back to http. Ouch. (And yes, I am aware that the people in the comments section are a small sample size and likely amateurs who did it wrong :))

We're going to keep an eye on this for you. If it ever actually rolls out, and makes a difference in rankings, we will give you the option of converting to https, and we'll handle all of the nitty gritty technical stuff for you. In the mean time, keep focusing on writing unique content that positions you as the expert in your community, and push it out to your patient's and prospective patients via your email lists and social media accounts.
And if you missed it, last week we put out an article describing how you can use local events like toy drives and food drives during the upcoming holidays to have an impact on local SEO.
You can read the Searchmetics article here.
6 awesome software programs handle ALL of our online marketing.
Hint: They will also work for your Chiropractic Clinic
(and 5 of them are completely FREE).