Another way to earn local links to your site.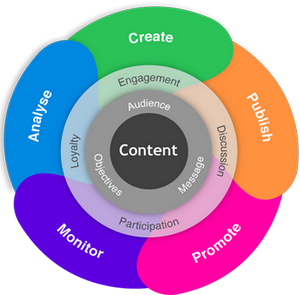 One of the big things everyone is talking about in SEO nowadays is the concept of link "earning". The idea is that instead of trying to get other sites to link to your site as part of a link exchange, or paying a site to link to yours, you actually write something worth linking to.
A great way to do this is with guest blogging.
Don't click away yet.
This may seem like a lot of work for little payoff, but it can actually be really simple, especially if you are already posting fresh content to your own blog.
When you guest blog, you write a piece of content like you would for your own site, but post it on someone else's site, with a link back to yours. Not only do you get a link from another relevant and local website, but you also get to spend some time if front of another business's readers/audience/customers.
You may have heard somewhere that guest blogging is dead, but those warnings apply to posting articles on guest blogging sites and article directories for the sole purpose of building a large amount of backlinks.
What I'm talking about is posting well-written articles on sites that are local and relevant to your business not just for a high-quality backlink, but traffic to your site and exposure to your expertise from someone else's customers.
As a chiropractor, the type of site where you would guest post will depend on the type of practice you have. For example, if you're running a wellness practice you can easily find a site in your city about healthy food, exercise, recipes or restaurants. They may be completely open to an article from a local chiropractor about the proper way to lift in the gym, with explanations about neutral pelvis, core stabilization and avoiding lumbar flexion during lifts.
All you need to do is take a look at what they have posted in the past, and you'll get ideas for what they might be interested in.
If you're keeping up with who's who in your city, you probably already know of a business or blog that serves the same demographic as you, is not your direct competition, and is not so famous that they're unapproachable.
If this sounds like something you'd be interested in, then check out this article by Ali Luke:
Why You Have a Better Chance of Landing a Guest Post Than You Think (and How to Do It)
It explains:
why you probably have a far higher chance of your guest post being accepted than you think
helpful tips for contacting site owners
eight tips to help you get your article posted
And the best part? Even if you write a post and it isn't accepted, you can always pitch it somewhere else, or even post it on your own blog. A well-written article will always find a home.
6 awesome software programs handle ALL of our online marketing.
Hint: They will also work for your Chiropractic Clinic
(and 5 of them are completely FREE).