How to get more people to sign up for your clinic email list in 15 seconds, and why you want them to.
This is short and sweet.
What it is:
This is very simple and very effective. It's called a CTA footer image, and stands for "Call to Action" footer image. It's a clickable image that you insert into the bottom of a blog post. The reader clicks on it and is taken to your list sign up page. It's shown to significantly increase signups over a sidebar sign-up only, and it takes only seconds to insert.
Here's a screenshot.
Why do you care?:
I cannot stress this enough. Your list is the absolute least expensive, and easiest (if you're doing it right) way to stay in touch with your current patients. Every single newsletter they receive is like a reactivation post card.
And for people who are not your patients, each signup is like a person putting his hand up in the air and saying "Hey, I was on your website today because I have a problem right now and was looking for someone to fix it and would consider seeing a chiropractor."
I've put a CTA footer image below, and you are free to use it. Simply right click the image and save it to your desktop. The next time you write a blog post, just insert it at the bottom of your blog like you would any other picture in your post. The only difference is you're going to link it to your free ebook page. That's it!
Check out the video where you can look over my shoulder and watch the whole process. I guarantee you'll get more signups than you will from the sidebar alone.
Here is an image you can use:
Right click the image and save it to your desktop.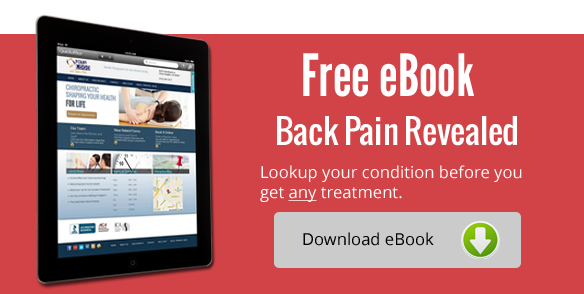 In case you don't quite get it, or if you would like a little more help using it, the video below lets you look over my shoulder and watch as I demonstrate downloading the image to my desktop, posting it on a blog post, and then quickly demonstrating how it works.
6 awesome software programs handle ALL of our online marketing.
Hint: They will also work for your Chiropractic Clinic
(and 5 of them are completely FREE).