How to use a local event to earn links, build citations, get reviews, increase foot traffic, and win at local SEO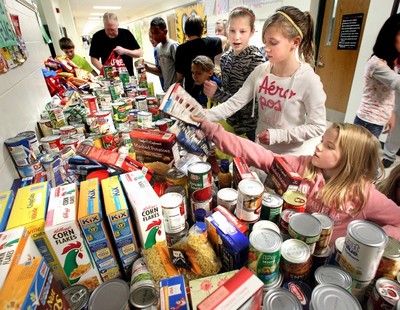 Now that we're in September, many of your clinics will be putting on events for the holidays. We have Halloween right around the corner, then Thanksgiving, Christmas and New Years will come and go before you know it.
Those of you who put on events such as canned food drives, toy drives and patient appreciation days may already have your systems in place. For those of you who don't, Casey Meraz, from Ethical SEO Consulting, put together a fantastic resource that covers everything involved with the set-up, marketing, and even follow up. You have to check it out.
Also, he explains how a simple event like a food drive can do wonders for your local internet search rankings.
You may not have to time to read this 6000+ word post, but if you can save it, bookmark it, or add it to Evernote, you will absolutely benefit from the information if you come back to it before getting started on your event.
"Hosting events is a great way to increase your offline visibility as well as earn a ton of links, possible news mentions, and build citations. The citations will help your local SEO campaigns by getting listed on locally relevant websites. The links will help your organic rankings increase through earning high quality links, and foot traffic and exposure to your place of business will be great for your business."

Casey Meraz – Ethical SEO Consulting
Here are some benefits:
You can easily build citations
You can easily build links
News mentions and brand exposure
Get Reviews
Get Social
The article covers how to get started, types of events you can do, how to organize your event page (we will obviously help you set up the page), examples of good and bad event pages, how to market the event, how to set up your social media pages, and what to do during and after the even to get good online reviews.
Don't wait too long
You'll want at least 30 days to market your event to make sure you can get all of those inbound links from locally relevant sites, citations from local message boards, and links from social accounts. This means you really need to start planning it at least sixty days ahead of time, since there will be some work to do to get everything optimized prior to your marketing.
And of course, if you're a ChiroLoop client, we can help you set up your event page, email lists, RSVP system or whatever else you need.
6 awesome software programs handle ALL of our online marketing.
Hint: They will also work for your Chiropractic Clinic
(and 5 of them are completely FREE).