Issues with Zoho webmail.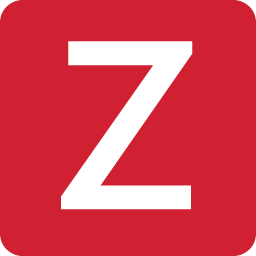 If you're using Zoho email, you've probably been sent an alert that they've had some issues resulting in them being temporarily unable to guarantee the reliability of their email.
Basically, their main office is currently a disaster zone due to rainstorms and flooding. They've had to completely shut down their main office, and have opened up emergency support centers in the United States and India. Here's what they're saying:
All Zoho services continue to be up and running as they are served from our distributed data centers worldwide. It's the people-related issues that have been impacted, primarily customer support and issue investigation and resolution.
But, they also reported a bug.
As of now, Zoho Mail is not working reliably, at least for many. Customers are experiencing problems receiving mail. We had been making progress on this issue over the last 24 hours and were testing out a fix, but the office shutdown has set us back. We are scrambling now to assemble the staff and location for a dedicated emergency Mail team right away, to pick up where we left off.
As you may know, ChiroLoop uses Zoho mail, and we've been really happy with it. I just found out about this today, and I've been testing my email and found it to be semi-working. Outgoing mail is sending perfectly, but incoming mail is taking a while. When I sent email from a Gmail address to my Zoho address, it took about an hour before it showed up in my Gmail inbox.
I'm considering switching to Gmail Apps for Work, but only for a week or so. I have used a number of email services, and I have been very happy with everything about Zoho. If I switch to Gmail, I'll certainly switch back as soon as Zoho gets the kinks worked out.
When I say Gmail, I'm talking about the PAID Gmail service, which is $5 per month per user. If you read the blog, you know that we no longer recommend forwarding your email from our servers to free Gmail accounts due to known reliability issues.
A less extreme solution for your office would be to simply change the email address on your contact page and the contact forms to use a free Gmail address for a week or so. So your patients would see your address as drbob@gmail.com instead of drbob@bobschiropractic.com. Then we could just change it back when this is resolved.
This is probably the best way to handle it for your clinic. The only reason ChiroLoop may switch services temporarily is because of the way our billing, support and sales software is integrated with our email. This is not really an issue with a chiropractic clinic.
So right now I'm taking a wait-and-see approach with ChiroLoop mail. I'll test it again a couple of times in the morning, and if incoming email is not working reliably, I'll reluctantly switch to Gmail Apps for Work temporarily.
If you want to switch from Zoho to a completely different email service, (Gmail, Microsoft Exchange, etc.) please let us know by opening a support ticket through the ChiroLoop client area. If you just want to change the email address on your site for a few days, we can do that for you as well if you let us know.
Zoho has been posting updates here: https://www.zoho.com/service-updates/blog/zoho-customer-support-slow-due-to-chennai-flood-disaster.html
PS: The comments from Zoho customers at the bottom of the updates are amazing. You might expect angry comments about delayed email, but it's exactly the opposite.
** Update – As of the following morning, everything was working perfectly.
6 awesome software programs handle ALL of our online marketing.
Hint: They will also work for your Chiropractic Clinic
(and 5 of them are completely FREE).