A Quick Way to Get More Online Reviews with Less Trouble
I came across a site that offers a service that helps businesses get more online reviews from Yelp, Facebook, Google+, etc., and thought it would make a nice feature on our chiropractic sites.  I'm not talking about offering their service through ChiroLoop though. I'm talking about incorporating the idea into your existing site and making it part of your normal account.  In other words, not charging anything for it.
Their service charges a monthly fee to host a page for you, which basically contains links to the review pages you already have set up for your clinic.  The basic idea is that you only need to get patients to that page, and that page contains links and instructions to leave reviews.  I agree that it would make it much easier to get those reviews.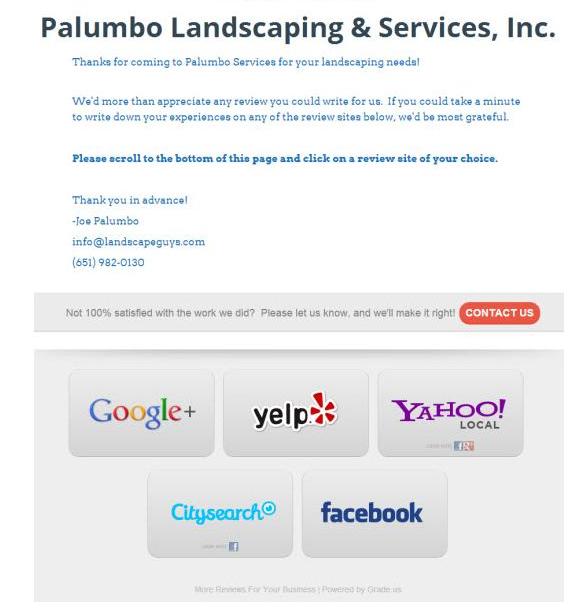 The picture above is a sample screen shot from that service.  Of course, I wouldn't copy the design, but it would be no problem to design a professional looking page with the same idea, and then link it to your review sites.  Then, if a patient was willing to leave you a nice review, you could simply email them a link to that page, or hand them a card with a link to that page (something like "yourdomain.com/review-us") and the process would be much simpler on the patient.
If you're interested just let us know by leaving a comment under this post, or using the contact page to send us a message.
6 awesome software programs handle ALL of our online marketing.
Hint: They will also work for your Chiropractic Clinic
(and 5 of them are completely FREE).