Professional Relationship Building (tech style)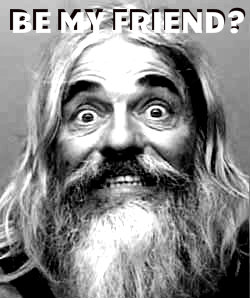 This post should be really helpful for the people who are starting out in practice, or are in a new location, and wish they knew more people in the area like massage therapists, medical doctors, athletic trainers, acupuncturists, team coaches and anybody else who can refer business.
If you've been in business for a while, and already have all of this networking stuff figured out, then this might not be for you.
On the other hand, if you think you might benefit from a more strategic, step-by-step, semi-automated system for reaching out and following up recommended by a hugely successful business coach then keep reading.
What is it?
Matthew Kimberley is one of the (if not the) most successful Book Yourself Solid coaches in the world. As a side note, if you have never read "Book Yourself Solid" by Michael Port, you should pick up a copy on Amazon. In my opinion, this should be a book that every chiropractic student reads BEFORE they graduate. Just check out the table of contents on Amazon and you'll see what it's all about.
So in this post, Matthew describes a way to use a software program called "Contactually" in tandem with something he wrote a few years ago called "How to Get More Clients in 30 Minutes."
Contactually is a customer relationship management (CRM) program kind of like Highrise. If you haven't heard of a CRM, it's basically a way to store contact information, associated notes, leads and opportunities in one central location, ideally in the cloud so the information is accessible on any device in real time. They also let you setup reminders so you can automatically keep in touch with possible referral partners.
The Best Part
The best part is that if you want to use Matthew's recommendations, there is a free thirty-day trial of Contactually. If you take the software past the thirty days, it costs $17.99 per month. There is no credit card required, so you don't have to worry about forgetting about it and getting charged by accident.
So I don't know what your time is worth, but $17.99 won't even buy lunch for two people, and if this helps you build relationships that result in new referral patients, then it's worth 100 times the price. Where I live I can't even buy two movie tickets for that price. They also won't let me watch the movie first and decide if I liked it enough to pay for it.
I'm not going to go into too many details, because I think Matthew describes his own strategy better than I can. It won't take you more than two minutes to read his post "Professional Relationship Building: A Step-By-Step Guide."
What to Do
So if it sounds interesting to you, like it did to me, then the first step would be to read his post, and go from there.
PS:  I have absolutely no official relationship with Matthew Kimberley or Contactually, and have nothing to gain financially if you become a loyal subscriber or customer of either.  I just think this will help those of you who are interested in a more systematic, semi-automated way to get things done while freeing more time to see patients.
–Derek
6 awesome software programs handle ALL of our online marketing.
Hint: They will also work for your Chiropractic Clinic
(and 5 of them are completely FREE).