You can now request your "Review Us" page.
If you would like an explanation about what it is, or why you would want it, please see this previous post from last week.
Once we add it to your site, you'll see a page called "Review Us" in the "All Pages" section of your dashboard.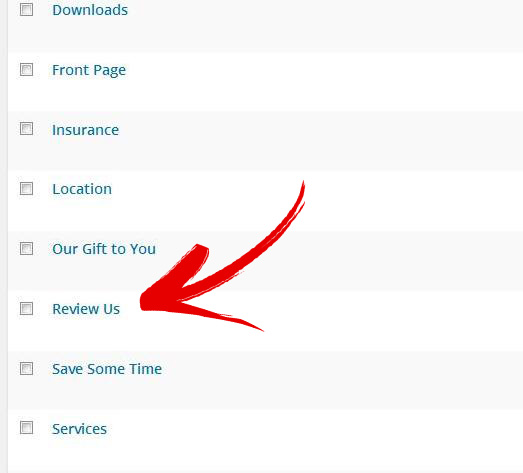 It's set up to allow you the ability to edit your own copy.  So when you edit this page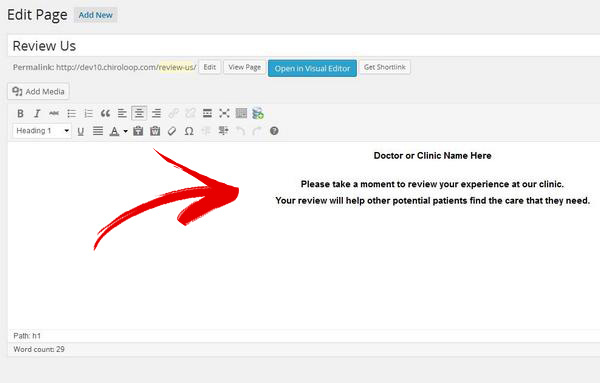 you'll be making changes here: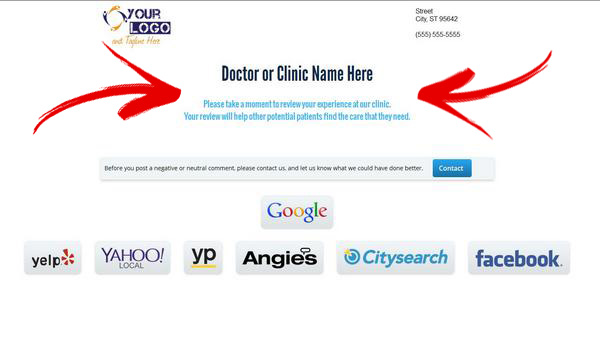 We'll include the review sites that you specify, and of course you can change them any time by submitting a support ticket.
You'll notice that we removed the navigation from this particular page.  A patient that would arrive at this page has already been to your clinic, so once you get them to this page, you really don't want them to do anything other than pick a site and leave a review.  Since we don't want any distractions to interfere with this, we're taking the user's other choices away by removing the navigation, so the only thing there is to do on this page is leave a review, or exit the page.
If you want us to set it up for you, please submit a support ticket, and let us know which review sites you want listed.  Keep in mind, if you want facebook reviews, you have to install the facebook reviews tab on your facebook business page.  If you want to be really nice, you can even include links to your review pages in your support ticket, but if you have any trouble doing that, or are not sure how, no worries, we should be able to find them using search.
6 awesome software programs handle ALL of our online marketing.
Hint: They will also work for your Chiropractic Clinic
(and 5 of them are completely FREE).