The All-Star Online Review Getting Mechanic and the Survey That Shows He's a Genius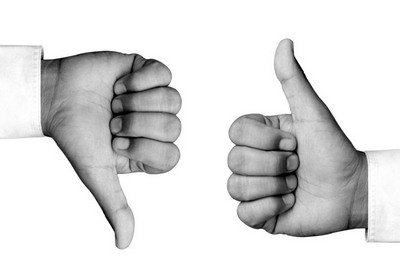 This starts with a recent survey result, and ends with a tale of my busted car and the mechanic who can be an example to us all when it comes to getting customers to leave online reviews.
The Survey:
In May and June of this year, BrightLocal, a company that makes software to automate local SEO tasks, sent a survey to a local consumer panel, and received 2,104 completed responses.  The plan was to understand how online reviews influence the attitudes of consumers toward local businesses, and how they influence the purchase of services.
Some key findings included:
  88% had read reviews to determine the quality of a local business (vs. 85% in 2013)
  39% read reviews on a regular basis (vs. 32% in 2013)
  Only 12% did not read reviews (vs. 15% in 2013)
They concluded that:
"Nearly 9 in 10 consumers have read online reviews to determine the quality of a local business, and 39% do so on a regular basis. The "trend line" over the last four years clearly showed how much more regularly people are reading reviews, clearly highlighting the need for local businesses to attract more reviews and actively manage their online reputation."
Other findings included:
only 10% of consumers didn't take any notice of online reviews (vs. 12% in 2013)
88% said they trust online reviews as much as personal recommendations
You can read the entire article here.
The Mechanic: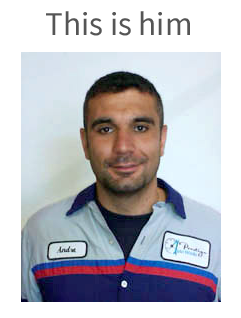 Whenever I think about getting online reviews, I'm reminded of an incident I had with my car during a continuing education class.  It started when a gas line popped out of my intake as I was entering the hotel driveway on my way back from lunch, and my car completely quit.  It just died in the middle of the driveway, and I had to push it back onto the street.
I was away from home, and it was a Saturday.  I had no idea where to take my car to get it fixed, and like I said, it was Saturday, so I knew I wouldn't have a lot to choose from.  I did a search on my phone for mechanics, and clicked the first review site I found.
I found a mechanic who was both open on Saturdays, and had over 100 great reviews claiming he was honest and trustworthy.  This was important because I'd be showing up in a tow truck.  It's not like I could shop around.  Wherever I chose to get dropped, that's where I was stuck.
My roadside assistance had me towed from the hotel to the shop, and after I told the mechanic I recently had my intake replaced, it only took him ten seconds to notice the hose had popped off due to a missing clip.  He just popped it back on, inserted a clip, and told me I could take off.
I tried to pay the guy.  I had $20 cash in my pocket and I just wanted to give it to him with no paperwork, but he wouldn't take my money.  Instead he asked me to leave him a Yelp review.
On my drive home it became apparent that the mechanic had 100+ great reviews not just because he's a great mechanic, but also because he's always thinking about getting them.  Asking for reviews has likely become a habit that is completely automatic for him.  If he talks in his sleep he's probably asking for Yelp reviews.  He probably even asks people for Yelp reviews in his dreams.
The reason I'm telling you this story is because it applies to your website.  If you contacted us about getting the Review-Us page on your site, and you've got it set up, that's only half the job.  Now you have to get your patients to go to that page.
I suggest you be like the guy at Prestige Auto.   Anytime the word "Thank you" comes out of a patient's mouth, it's an opportunity to say "If I send you a link to our review us page, will you take a couple of minutes to fill out a review for us?"  They're going to say yes.  It's the law of reciprocity.  If you can make it a habit, you too can collect 100+ reviews and get both the ranking and credibility that goes with it.
With all the practice management gurus, website optimizers and SEOers constantly feeding you conflicting information, I think this strategy is pretty straight forward and obvious.  It's also easy and free.
If you don't have the Review-Us page, you can see it here.
6 awesome software programs handle ALL of our online marketing.
Hint: They will also work for your Chiropractic Clinic
(and 5 of them are completely FREE).